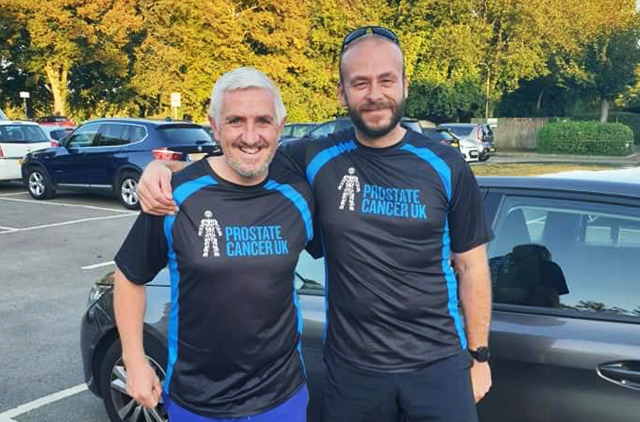 Run the Month has finished for April
Run the Month took place in April 2021 and registrations for this event are now closed. Check out Run the Month: Marathon Edition which you can get involved in to support the 1 in 8 men diagnosed with prostate cancer in their lifetime.
The money you raise by taking on Run the Month will support men like Lee and his late Dad, Tom.
After losing his Dad to prostate cancer in 2009 and discovering this increased his own risk, Lee turned to fundraising for Prostate Cancer UK.
In 2019, he marked the tenth anniversary of his Dad's passing by taking on 10 running challenges - including a gruelling 24-hour run - and is continuing that support by taking on Run the Month alongside you this April.
"I was shell shocked when Dad was diagnosed. His symptoms were textbook prostate issues but you never think it will be that serious. We bonded a lot during his treatment and went to watch football every second Saturday together until he died. 
"I've always been active and turned to running for something different and got hooked. Running is almost free therapy to me - I think about my family, my life, my Dad. At the start of lockdown I ran for the first 28 days, so I'm looking forward to hitting the road again in April for a cause that's very close to my heart."